Know The Score
Protecting your investment begins with having and understanding all the facts. After a thorough inspection, we'll go over the results and give you all the information you'll need to make the right decisions.
Home Inspection Services
Whether you're a long time Wisconsin homeowner safeguarding your investment, a seller or a potential buyer of a northern Wisconsin home or waterfront property, a comprehensive home inspection will help you to determine immediate maintenance/repair needs, update/remodel potential and the overall safety and health of your financial investment.
Upon completion of the home inspection, you will receive an easy-to-interpret, photo rich, data driven report. I'll walk through the results to help clarify and align the findings with your desired outcome.
Our home inspection service area includes much of northern Wisconsin including Spooner, Hayward, Cable, Shell Lake, Gordon, and Clam Lake.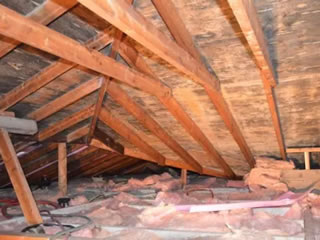 Structure
Inspection of the foundation, support structures, roof lines, framing, sheathing, etc.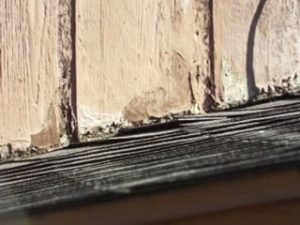 Exterior
Inspection of siding, trim, doors, windows, decks, patios, soffits, fascia, decks and porches. Drainage, grade changes, impacting root and foliage interactions, retaining walls, stairs, driveways, walkways (outbuildings and fences not included unless pre-arranged).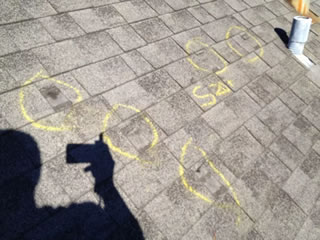 Roof
Check materials, gutters and downspouts, chimneys, flashed penetrations (e.g., vents, skylights, etc.).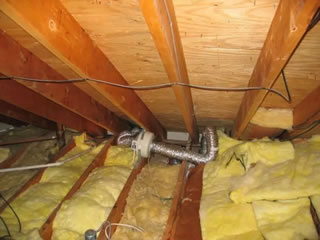 Insulation and Ventilation
To determine how the ventilation affects rot, mold and air quality, we'll inspect attics, walls, floors, crawl spaces, ventilation fans (e.g., whole house, bath exhaust, etc.).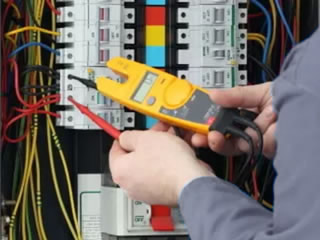 Electrical
Service entrance, disconnects, main and sub panels, grounding, bonding, breakers, switches, outlets, ground fault circuit interrupters, smoke detectors.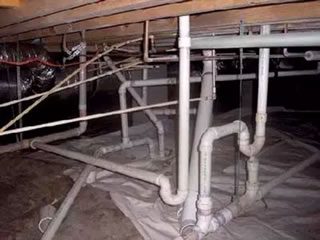 Plumbing
Water and gas supply lines and shut-offs, water pressure, water heaters, safety valving, fixtures, traps, drains, functional flow and drainage.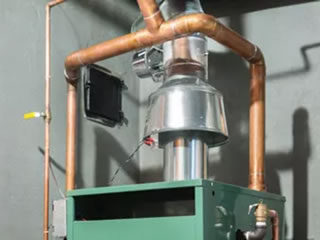 HVAC
Heating, ventilation and air conditioning (HVAC) controls, thermostats, and components (e.g., furnaces, heat pumps, etc.), supply and discharge lines, venting, filters, ductwork, registers, fireplaces and inserts, heat lamps.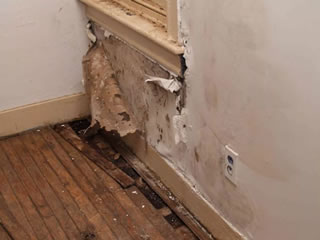 Interior
Ceilings, walls, floors, doors, fireplace (flue, draft, blockages), basement, attic, cabinetry, windows, stairways, countertops.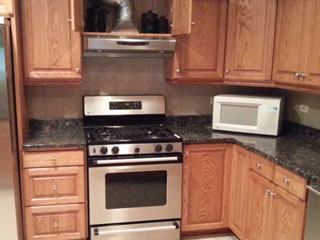 Appliances
Washers, dryer, dryer vents, ranges, refrigerator/freezers, dishwashers, disposals, built-in microwaves, ceiling fans.
Radon Testing
Radon is a colorless and odorless radioactive gas that occurs naturally in soil, rocks, and even some building materials like concrete or granite slabs. Excessive exposure to radon decay products is a significant cause of lung cancer around the country. Radon can pass through and enter the home through walls, basements, crawlspaces, and most building materials.
Note: Radon appears in varied patterns – if the house next door is clear of radon or has radon present, that has no bearing as to whether your house has radon. All individual houses should be tested. To learn more about short or long term radon testing and remedies, please call.
Complete Home Inspection and Testing Services
We provide home inspection and well and septic testing services throughout northern Wisconsin, including Ashland, Bayfield, Burnett, Douglas, Price, Rusk, Sawyer and Washburn counties.
Septic System Evaluations
Water Testing (Bacteria, Nitrates, Arsenic)
Property Transfer Well Inspections
About
About You
It's generally a given. When you hire a home inspector, you assume that they're certified, well trained and competent.
Anyone can learn a skill and perform the service you need – but when you're dealing with your largest financial investment and the safety of your family, you need more. You should have an advocate that deliberately approaches every project as if it was their own.
About Me: Steven E. Smith
My goal is to provide you with the data needed to make confident, well-informed decisions. You should experience transparency, easy to understand explanations and options, and the feel of working with an ally that's passionate about helping you take the right course of action.
Before having a home inspection business, people came to my insurance agency to protect their assets. I approach home inspection just as I did when I sold insurance policies – by consistently giving the same attention to detail and measured approach that I would want.
Have Questions? Want to Make an Appointment?
Contact Me